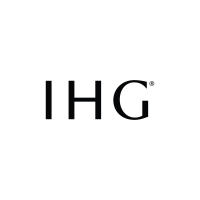 Get Amazing Deals, Coupons, and Offers When Shopping at IHG
Get great deals and coupons for IHG and earn cash back while you shop. Use our Chrome Extension to always get the best financial offers and rewards.
Coupons, Cashbacks & Promo Codes
More cashback information: Exclusions: Cash Back is not available on bookings with Kimpton Hotels, Mr. & Mrs. Smith, Six Senses, or IHG Army Hotels. Changes made to the reservation at the hotel will void Cash Back. Specialty negotiated rates such as IHG friends & Family are not eligible for Cash Back. Cash Back is not available on the purchase of reward Club Points or the Ambassador Certificate program. Rooms booked and paid for by IHG reward Club Points are not eligible for Cash Back incentives. Travel agents and/or agencies with an existing or active partnership with IHG Hotels & Resorts outside of the PartnerConnect affiliate program are ineligible for commission via CJ. Travel agents and/or agencies may choose to partner directly through a negotiated travel agent rate only or through the affiliate program. The two offers and/or partnership opportunities may not be combined. IHG will not compensate travel agents or agencies both the negotiated travel agent commission and additional commission via CJ. IHG reserves the right to reverse any commissions from travel agents found misappropriating these terms.
Frequently asked questions
How do I download the extension?
Does Paperclip work with Chrome and Android?
How much money do I get in advance?
How long do I have to pay back my loan?
What can I pay for using my Paperclip earnings?
What happens when I watch financial advice clips?
Download Paperclip Today!
Paperclip takes the stress out of finances! Now you can spend more time enjoying life instead of worrying about money and bills. Download Paperclip today to check it out for yourself!