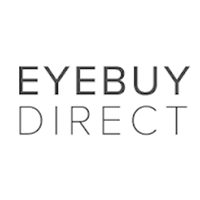 Get Amazing Deals, Coupons, and Offers When Shopping at EyeBuyDirect
Get great deals and coupons for EyeBuyDirect and earn cash back while you shop. Use our Chrome Extension to always get the best financial offers and rewards.
Coupons, Cashbacks & Promo Codes
Cashback 1
Online Purchase
Extra 30% Off All Orders $65+ with promocode FUN30.
Buy One Give One Free plus 20% Off for Lenseswith promocode BOGO20LENSES.
30% off Blue Light Blocking Lenses with code BLUE30.
45% discount on frames, for frames above $40 with promocode FRAME45.
30% Off Everything on order $65+ with code FUN30 at Eyebuydirect.com.
30% off Blue Light Blocking Lenses with code BLUE30.
" • Two frames must be selected. • At least one of the frames must be priced $15 or more and cannot be on sale. • Packages and lens upgrades are not included. Normal charges for lens upgrades and coatings apply to both frames. • Offer subject to adjustment due to modifications, returns, cancellations, and exchanges. • 'FREE' — Applies to the frame of lesser value only. • Maximum 6 frames per order. • Offer cannot be combined with any other coupons or discounts. • Offer may not be used on Ray-Ban, Oakley frames, ARNETTE or Vogue Eyewear frames.".
Get 50% off Lenses with Single Frames over $70+ with code 50OFFLENSE.
40% Off for Blue-light Lenses Only with code BLUE40.
Free Shipping Over $50+ with code SHIPPINGFREE (including onsale products).
More cashback information: Special Terms: Using coupon codes that are not listed on Paperclip may void Cash Back. To be safe, stick to codes provided by Paperclip. Posting Time: Cash Back will be automatically added to your Paperclip account today.
Frequently asked questions
How do I download the extension?
Does Paperclip work with Chrome and Android?
How much money do I get in advance?
How long do I have to pay back my loan?
What can I pay for using my Paperclip earnings?
What happens when I watch financial advice clips?
Download Paperclip Today!
Paperclip takes the stress out of finances! Now you can spend more time enjoying life instead of worrying about money and bills. Download Paperclip today to check it out for yourself!