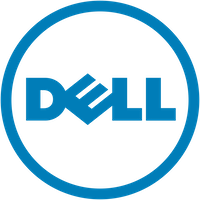 Get great deals and coupons for Dell Home & Home Office and earn cash back while you shop. Use our Chrome Extension to always get the best financial offers and rewards.
Coupons, Cashbacks & Promo Codes
Cashback 2
Member Purchase
Save 17% on the ThrustMaster - T300 RS GT Edition Racing wheel and pedals set with code RACE75 at checkout | Now $374.99.
Save 10% with coupon code AWOLED10 on the Alienware 34 Curved QD-OLED Gaming Monitor AW3423DW | Now $1,169.99.
Save an extra 10% with coupon AWOLED10 on the Alienware 34 Curved QD-OLED Gaming Monitor- AW3423DWF | Now $899.
Save an extra $10 off on the Dell Dual Charge Dock - HD22Qwith code DOCK10 at checkout | Now $129.99.
Save 25% on the Thrustmaster T128X Racing Wheel with code RACE50 at checkout | Now $149.99.
Save 27% on the Thrustmaster Hotas Warthog with code FLIGHT150 at checkout | Now $399.99.
More cashback information: Exclusions: Cash Back is not available on Dell Outlet, Dell Refurbished Computers, or Dell Canada purchases via Dell Technologies. Cash Back is not available on Dell Business Alliance Systems orders, Dell Employee & Affiliates Purchase Program, Dell Premier Orders, Education orders, Emerging Business Division orders, gift cards, Government orders, Healthcare orders, Internet Service Provider Division orders, Medium & Large Business orders, Dell QTO (Quote to order), Dell Outlet orders. Cash Back not available on sales of products and services believed to be sold to parties reselling products and/or services offered by Dell.
Frequently asked questions
How do I download the extension?
Does Paperclip work with Chrome and Android?
How much money do I get in advance?
How long do I have to pay back my loan?
What can I pay for using my Paperclip earnings?
What happens when I watch financial advice clips?
Download Paperclip Today!
Paperclip takes the stress out of finances! Now you can spend more time enjoying life instead of worrying about money and bills. Download Paperclip today to check it out for yourself!