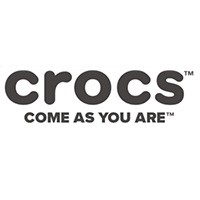 Coupons, Cashbacks & Promo Codes
Cashback 3
Online Purchase
Crocs
Scott Seamans, Lyndon "Duke" Hanson and George Boedecker, three Boulder, Colorado, businessmen, founded Crocs in 2002. Hanson and Boedecker met in high school and spent their college years together at the University of Colorado, Boulder, and Seamans and Boedecker met through their love of sailing. During a long trip from Islas, Mexico, to Ft. Lauderdale, Florida, they started talking about developing and selling the perfect boating shoe — a lightweight product that would not slip, would mold to your feet and would resist odors. The company released its first shoe later that year at the Ft. Lauderdale Boat Show, and the response was overwhelming. Crocs grew into an international footwear powerhouse and went public in 2005. Save money on a new pair of Crocs with coupons and promo codes, and earn Cash Back on every purchase when you shop with Paperclip.
More cashback information: Exclusions: Cash Back is not available on any collaboration collections and Crocs international sites. Cash Back is available on the purchase of gift cards, but not on the redemption of gift cards. Special Terms: Cash Back is valid only on orders purchased through crocs.com US site. Use of coupon/promotional codes not listed on Paperclip may void Cash Back. Posting Time: Cash Back will be automatically added to your Paperclip account today.
Shipping information: Crocs offers free shipping on qualifying orders over $44.99.
Frequently asked questions
Free Shipping On Orders of $24.99 or More
Join Crocs Club for a 20% Off Coupon
Check Out the Special Offers
Frequently Asked Questions (FAQ)
How do I download the extension?
Does Paperclip work with Chrome and Android?
How much money do I get in advance?
How long do I have to pay back my loan?
What can I pay for using my Paperclip earnings?
What happens when I watch financial advice clips?
Paperclip takes the stress out of finances! Now you can spend more time enjoying life instead of worrying about money and bills. Download Paperclip today to check it out for yourself!