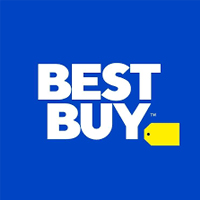 Get Amazing Deals, Coupons, and Offers When Shopping at Best Buy
Get great deals and coupons for Best Buy and earn cash back while you shop. Use our Chrome Extension to always get the best financial offers and rewards.
Coupons, Cashbacks & Promo Codes
More cashback information: Exclusions: Cash Back is only available on select categories. Cash Back is not available on Apple Products (including iPhones, Apple Watch, AirPods), Premium & Luxury Appliances, Video Game Consoles, Digital Download Video Games, Magnolia Home Theater, Ink & Toner, Wi-Fi & Networking, Security, Computers & Tablets, Beats by Dr. Dre Headphones, Gift Cards, Point of Sale Activation (POSA) Cards, Video Game Hardware (including Virtual Reality Hardware), Cameras & Camcorders, Car Electronics & GPS, Electric Car Chargers, Tools, Drones, Digital Music, Musical Instruments, Services, Installation, Warranties, Geek Squad Protection, and transactions on third party (i.e. non-BestBuy.com) websites or properties, even if such transactions occurred as a result of a Customer clicking a link from a Best Buy Property.
Frequently asked questions
How do I download the extension?
Does Paperclip work with Chrome and Android?
How much money do I get in advance?
How long do I have to pay back my loan?
What can I pay for using my Paperclip earnings?
What happens when I watch financial advice clips?
Download Paperclip Today!
Paperclip takes the stress out of finances! Now you can spend more time enjoying life instead of worrying about money and bills. Download Paperclip today to check it out for yourself!