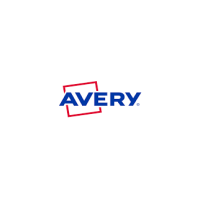 Get Amazing Deals, Coupons, and Offers When Shopping at Avery
Get great deals and coupons for Avery and earn cash back while you shop. Use our Chrome Extension to always get the best financial offers and rewards.
Coupons, Cashbacks & Promo Codes
Cashback 1
Online Purchase
Holiday Labels and Cards at Avery. Shop Now.
Create Premium Tickets With Perforated Stubs, Hang Tags, and VIP Badges at WePrint by Avery Starting at $12.00. Free Shipping on Order of $50+. Shop Now.
Order Waterproof Labels for Products & Packaging. Perfect for Skincare and Beauty Packaging. Get Durable Product Labels that Stand up to Harsh Conditions with no Extra Cost & No Minimums.
Get Custom Labels in the EXACT SIZE You Need, No Extra Charges. No Minimums. Only at WePrint.
You can order custom printed labels on rolls from Avery WePrint online 24/7. No minimums, no setup fees & free standard shipping. Shop Now.
Order Custom Printed Labels in Magnificent Metallics at WePring. Buy Luxurious Rose Gold, Silver and Copper Custom Labels for Your Products. Shop Now.
Custom Sizes, Now on Sheet Labels at No Extra Charge at Avery WePrint™. Perfect for Smaller Projects or New Businesses Just Getting Started. Try Our Free Templates and Design Tool Today.
Custom Printed Wall Signs Preferred Landing.
Custom Printed Floor Decals Preferred Landing.
Custom Printed Tamper-Evident Labels Preferred.
Print Custom Vinyl Die-Cut Stickers With No Setup Fees or Plate Charges at WePrint by Avery Starting at $7.00. Shop Now.
Sign-up on our email list to get the latest Avery Products news & offers plus save 10% off your first online order.
Order personalized Hydro Flask® stickers, water bottle stickers, bumper stickers, laptop stickers, car decals & more at Avery. Shop Now.
Shop Waterproof Custom Printing Labels at WePrint by Avery Including Clear, White, and Chrome Films. Shop Now.
Premium holographic polypropylene film provides brilliant, eye-catching rainbow color that change & move.
Order luxurious professionally printed metallic roll labels available in elegant chrome, gold, rose gold, copper and bronze metallic. Add deep, rich, full-color finishes to your labels or give your products a shiny, reflective appearance.
Premium holographic polypropylene film that offers a glowing, eye-catching look.
Order Custom Square Business Cards in Just Minutes at Avery WePrint. Personalize Your Business Cards With Our Free Templates. Shop Now.
Avery WePrint is the ideal online printing solution when you need premium-quality, professionally printed labels, stickers or cards, or when you want to save time and ink.
Take on water, chemicals, abrasions and more with our custom printed waterproof labels that are available to buy in a variety of different shapes, sizes and materials.
Removable Adhesive Custom Signs for Walls & Tables by Avery WePrint™ Starting at $9. Find Indoor Signs & Decals That Won't Damage Most Surfaces or Leave a Messy Residue When Removed. Perfect for Social Distancing and Sanitation Messaging for the Office, Classroom and Retail Store Environment.
More cashback information: Exclusions: Cash Back is only available on Avery WePrint custom printed label and card orders. Special Terms: Using coupon codes that are not listed on Paperclip may void Cash Back. To be safe, stick to codes provided by Paperclip.
Frequently asked questions
How do I download the extension?
Does Paperclip work with Chrome and Android?
How much money do I get in advance?
How long do I have to pay back my loan?
What can I pay for using my Paperclip earnings?
What happens when I watch financial advice clips?
Download Paperclip Today!
Paperclip takes the stress out of finances! Now you can spend more time enjoying life instead of worrying about money and bills. Download Paperclip today to check it out for yourself!