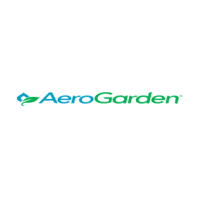 Coupons, Cashbacks & Promo Codes
Cashback 1
Online Purchase
AeroGrow
AeroGarden designs and builds indoor aeroponic growing systems you can use to provide your family with fresh herbs and produce all year long. The company has developed patented nutrients free from pesticides and herbicides, so you can be sure your homegrown produce is as safe as it is fresh. The company makes the nutrients from mineral salts that provide all of the vitamins and minerals that the plants need to flourish. The company offers 12 indoor garden models, over 30 types of seed kits and over 500,000 customers are happily gardening in their homes year-round. AeroGrow founder, Michael Bissonnette, was moved by the healthful benefits brought out by gardening but knew that the advantages didn't extend into the winter. He wanted to help people grow fresh herbs, flowers and vegetables all year round for physical and emotional benefits. He gathered a group of like-minded entrepreneurs, and AeroGarden was born. It took four years, many prototypes and hundreds of seed evaluations to bring the first garden to market, but the company has been awed by the market response. It boasts a creative work environment that values the innovative spirit from which the founders started. Build your indoor garden for less with AeroGarden promo codes.
More cashback information: Posting Time: Cash Back will be automatically added to your Paperclip account tomorrow.
Frequently asked questions
Join the Newsletter and Get $225 in Free Coupons
Follow AeroGarden on Facebook and Save More
Check the Homepage for Savings News
Discover Huge Savings on the Garden Deal of the Day
Receive a 100% Refund If You're Not Satisfied
How do I download the extension?
Does Paperclip work with Chrome and Android?
How much money do I get in advance?
How long do I have to pay back my loan?
What can I pay for using my Paperclip earnings?
What happens when I watch financial advice clips?
Paperclip takes the stress out of finances! Now you can spend more time enjoying life instead of worrying about money and bills. Download Paperclip today to check it out for yourself!